Our Story
Having traversed the corporate landscape for over two decades initiating, nurturing and sustaining relationships across multiple industries that include the Finance Sector, Broadcast and Print Media and Communications industry, our partners took a leap of faith. We knew we had the skills, creative edge and experience to deliver but we also knew that wasn't enough! We concluded based on past experiences we will only promise what we can deliver and have the courage to turn down what we cannot! This is why OUR PROMISES mean the world to us. If you value promises, you will enjoy working with us!
PR IS NOT A CHANNEL OR MEDIUM; IT'S A PROCESS
Leadership
Our team of dedicated consultants operate within specialist areas but combine in-depth
knowledge of the local market with deep insights to deliver the required support for our clients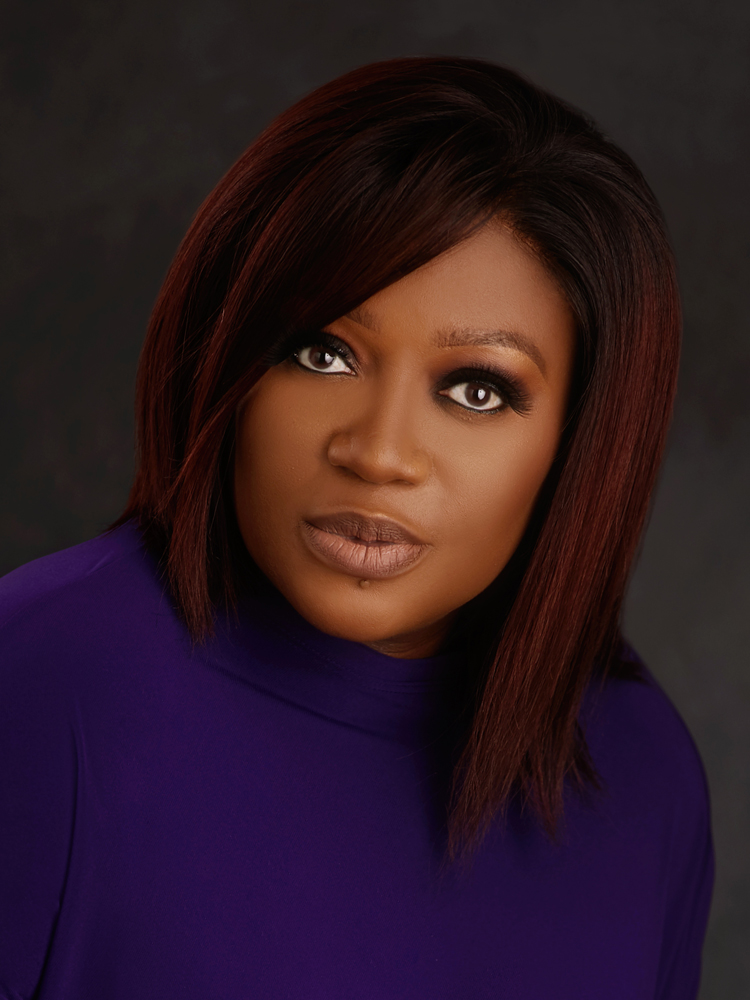 Tosin Adefeko
Founder
BA,(Hons) English & Lit Studies.
MA, Marketing Communications UK.
Tosin is a corporate executive and entrepreneur with over 25 years of multi-sectoral experience in Nigeria. She has led and delivered outstanding business results in financial services, print/broadcast media and marketing communications industries.
She recently founded AT3 Resources Limited, a specialized consultancy focused on enhancing the productivity of key clientele which include local corporates, multinationals and influential private clients using strategic communications. The multi-disciplinary consultants at AT3 Resources are the go-to specialists for public relations, stakeholder management, media interventions and special events.
Her unique background straddles multinational and growing local commercial business contexts. Apart from her business development and relationship management expertise derived from frontline roles in major industries, she has built very strong networks in the public and private sector, engaging at board level whilst serving in key operational capacities. She increasingly derives personal fulfillment working on impactful social investment projects with a number of not -for-profit organizations.
As the current President of the Ausso Leadership Academy Alumni – an entrepreneurial hub; an initiative tagged 'Educating Offline Communities' was launched to provide education to out-of-school children in extremely poor communities following the coronavirus pandemic. Her last collaborative project in 2020, a curated Work From Home (WFH) survey (with almost 3,000 respondents) inspired by the disruptive effects of COVID-19 pandemic to help businesses redefine the future of work as it affects them and their employees; was very instructive.
She also served on the media and publicity team for the Nigerian Economic Summit Group (NESG) annual conference in 2019 and helped carve the communications strategy for the milestone NES 25 conference. In 2020, she served as Co-Chair Communications of the Joint Planning Committee & Lead, Communications of the Central Organizing Committee for the NES26 Conference and was recently appointed to lead communications for the 2021 upcoming conference.
She is very passionate about female empowerment and as a member of Women in Management & Business, (WIMBIZ) – the foremost NGO for women in sub-Saharan Africa, she actively serves on a number of committees including the Annual Conference planning committee, 'Big Sister Initiative' and chairing the communications sub- committee for two years in a row.
She is a member of the Nigerian Institute of Public Relations, Chartered Institute of Public Relations UK and an Associate Member Institute of Directors. She was recently listed as one of the 'Top 50 women in marketing communications by Brand Communicator.'
Tosin describes herself as dogged, focused and resolute in pursuance of her goals.